About EQ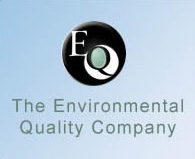 ELVS contractor, The Environmental Quality Company (EQ) provides dismantlers with storage buckets for automotive mercury switches. Dismantlers remove the switch(es) and place the mercury pellets or assemblies in the provided bucket. Dismantlers should contact EQ for a replacement bucket about 10 days before shipping in a full bucket. Once a bucket is full, recyclers ship the bucket to EQ via UPS using the pre-paid UPS label provided with the bucket.
EQ will then dispose of the mercury either through recycling, retorting, or following approved disposal methods. ELVS through EQ provides a quick and easy way to prevent automotive mercury from going to the shredder.
Ryan Grudzien
Phone: 800.495.6059
Email: ryangrudzien@usecology.com
IMPORTANT PROGRAM NOTE: THE ELVS/NVMSRP PROGRAM IS ONLY FOR AUTOMOTIVE MERCURY SWITCHES — NO OTHER MERCURY DEVICES WILL BE ACCEPTED. (EXAMPLES: THERMOSTATS, THERMOMETERS, ELEMENTAL MERCURY, WHITE GOODS SWITCHES, SUMP PUMP SWITCHES ETC –)
NON-COMPLIANT MATERIALS WILL BE RETURNED TO SENDERS AT THEIR COST.