New York
Attention: New York Vehicle Dismantlers and Scrap Metal Recyclers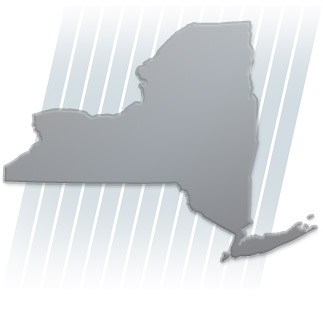 New York State requires the removal of mercury switches or other mercury containing devices prior to crushing or shredding end of life vehicles according to Chapter 180, Laws of 2006. The improper disposal of mercury containing products and components is prohibited by Chapter 145, Laws of 2004.
In September of 2006, New York became a participant in the National Vehicle Mercury Switch Recovery Program (click on tab above), This partnership program includes the US EPA, automotive steel and scrap industries, environmental groups, and a national group representing state government environmental agencies. ELVS had already been working with the NYDEC on a regional New York program and earlier in 2006 provided recycling for over 70,000 switches.
In support of the New York law and the NVMSRP, ELVS provided vehicle recyclers with collection buckets and pays the costs of transportation, retorting/recycling or disposal of elemental mercury from the automotive switches. ELVS also provides educational materials to promote vehicle recycling and proper management of mercury switches.

WHO TO CONTACT

Collection Buckets and Transportation Questions
EQ A US Ecology Company
Ryan Grudzien
2000 East Ferry Street
Detroit, MI 48211
800.495.6059
Email: ryan.grudzien@usecology.com
Bucket reorder: elvsbuckets@usecology.com
Web: http://www.usecology.com
General Program Information
End of Life Vehicle Solutions
PO Box 3282
Farmington Hills, MI 48333-3282
877.225.ELVS
Email: info@elvsolutions.org
NYS Dept. of Environmental Conservation
Division of Solid and Hazardous Materials
Peter Pettit
518.402.8706
Email: peter.pettit@dec.ny.gov
Web: www.dec.state.ny.us/website/dshm/redrecy/mercury.htm
Educational Materials
(for additional copies of materials available on this web site)
End of Life Vehicle Solutions
PO Box 3282
Farmington Hills, MI 48333-3282
877.225.ELVS